Sometime between 5pm yesterday and 11am today my Grand National got taken from the front of my building. POSSIBLY (via social media) spotted on the 170 north headed to the 5 north last night around 11pm.
It was taken from Valley Village (near North Hollywood and Studio City) on Burbank Blvd near Cold Water... Please keep your eye out for it, any parts body wise (you'll see in the pics, it would be easy to spot) or motor parts (it's an LS swap but the cold side is powdercoated grey, the hotside wrapped in black FG, the intake powder coated black and the motor/heads/accessories all painted satin black)...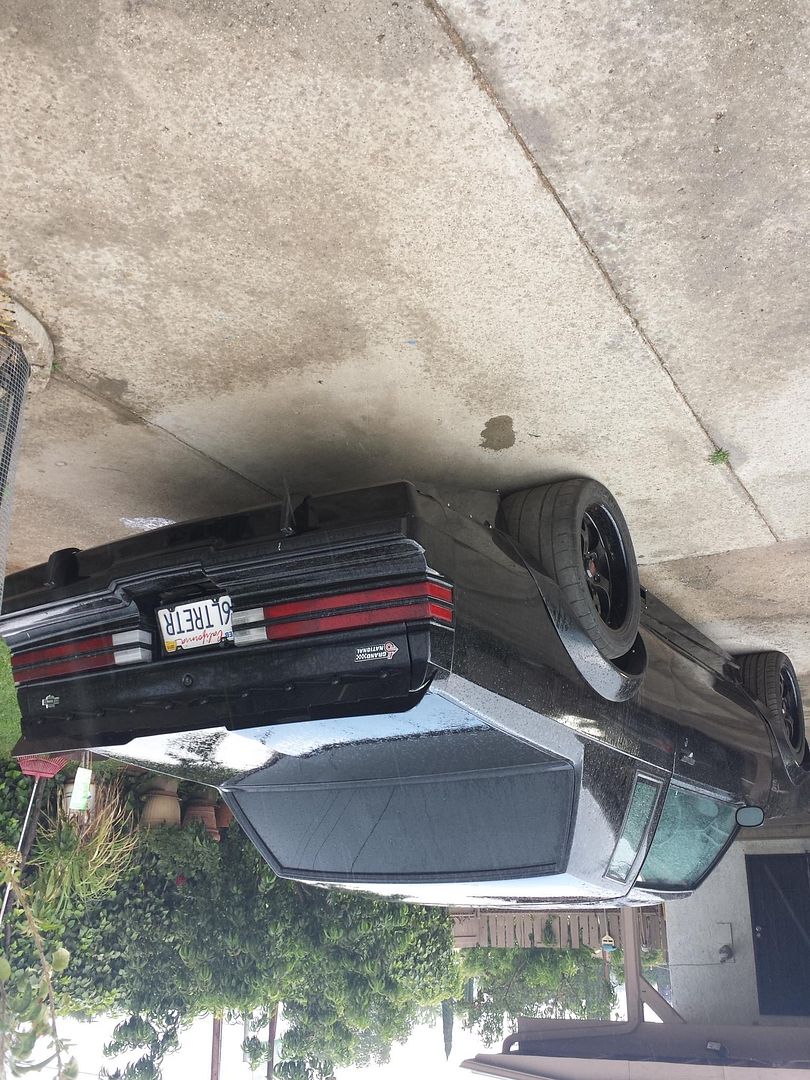 Tail lights are black now...