Fiberglass bumper filler dude. (949) 433-1257
Staff member
I can't believe that I've been working on this project for almost two years now. It's finally coming together. I will be putting these things up for sale April 1st 2015 (April Spoolfool's day
).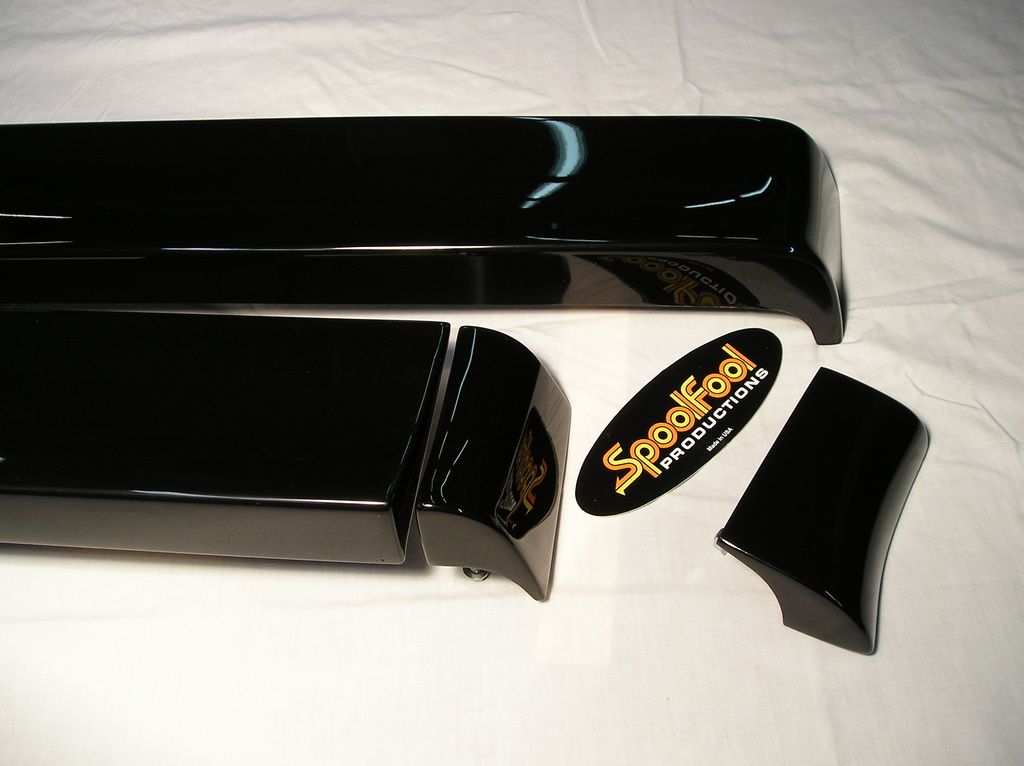 *Three piece spoiler.
My three piece spoiler is to replace the discontinued, stock three piece one. It is made to fit the stock location Grand National holes. Each of the three pieces can be bought separately for $150.00 each, or as a whole for $400.00.
*ALL NEW, stock profile, one piece design spoiler.
I am totally stoked with how this one came out. It will fit the stock GN trunk hole locations. The body extensions do not need to be drilled out for this spoiler. If your car all ready has the holes drilled, (eg GN) use the supplied rubber bumpers to fill the holes. Price for this spoiler is also $400.00
Here's a one piece spoiler that went on Neal Steward's car. It was painted semi gloss black and really looks clean.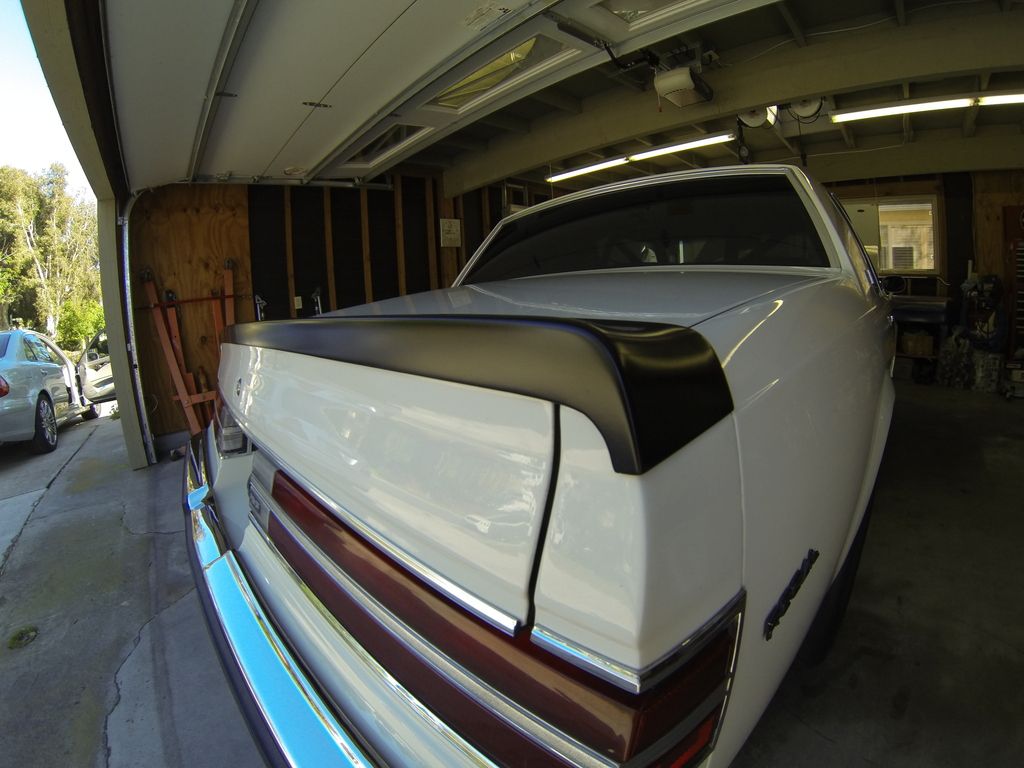 All spoilers come in the same gloss black gel coat as my bumper fillers do. These may have some small imperfections and are meant to be painted. However, if you like the fit and finish on my fillers, you'll like the fit and finish on these.
All spoilers include new rubber extension bumpers and shims. My one piece design comes with four rubber bumper /plugs to fill in the extra holes. (In case you removed a three piece spoiler).
Here's an install video of how these look and fit. Thanks Neal.
All Spoolfool Production spoilers are
*Hand laid fiberglass.
*Top quality fit and finish.
*Made in the USA
*In stock
I welcome all comments and feedback here. I'd like to keep this thread on topic, T6P guys
. I am counting on word of mouth to get this party started. Here's a link to the contest I'm doing in the lounge for a free spoiler(s).
http://www.turbobuick.com/forums/threads/spoolfools-all-new-spoiler-give-away-photo-contest.424396/
Visit me at Spoolfoolproductions.com , or like me on facebook.
Thank you everyone, for the support you've given. It is the sales from my bumper fillers that has allowed me to roll it back into this project. And, possibly others.
Happy Spooling.
Mike Barnard
Last edited: