Going back to my stock GN wheels. These have been on my GN for some time and they have been well taken care of. These are American Racing's version of the "Etoile" / Gotti D55A wheels that were very popular in the later 80's. They offer a very period correct, pro-touring look and performance for our cars. The fitment is a bit more aggressive than that of a GNX wheel but still very tasteful. I had no rubbing issues with these while being lowered 2" all around.
Wheel: American Racing 'Etoile" D55A
Condition: Great aside from one 2" rash on one wheel only.
Sizing: 16x9 square
Back Spacing: 5"
Tires: Futura GTX Super Sport 245/50/R16 square
Tire Condition: Fronts 40-50% / Rears 30-40%
Bolt Pattern: 5x4.75/120.65
Price: $900 picked up in San Pedro, CA. Willing to ship for an additional cost (roughly $2-250)
NEW PRICE ****$650****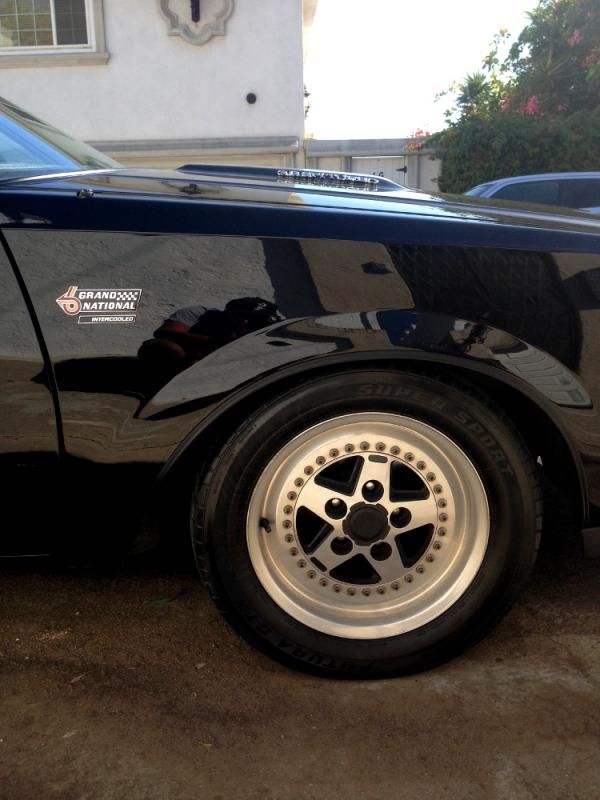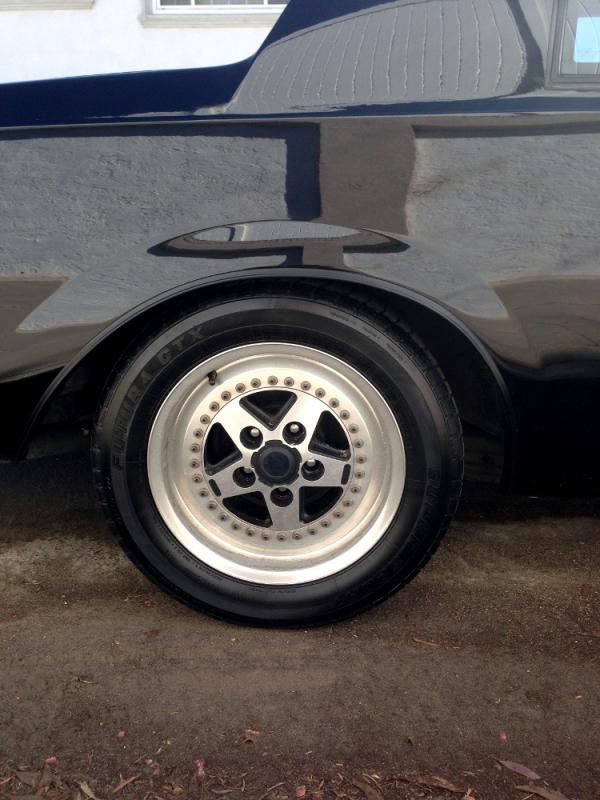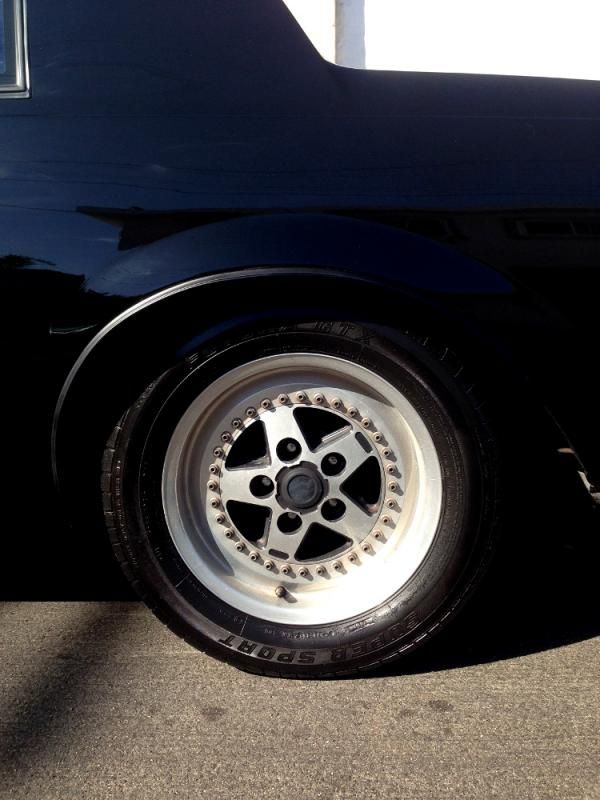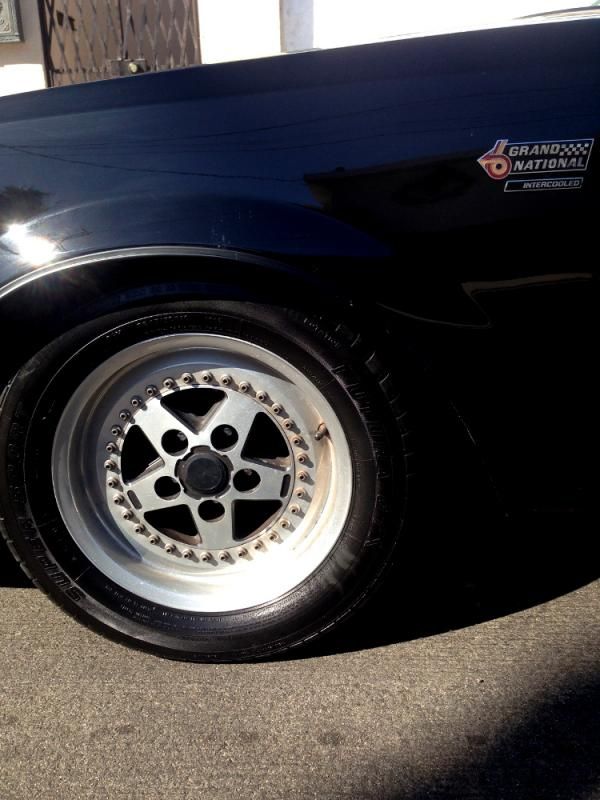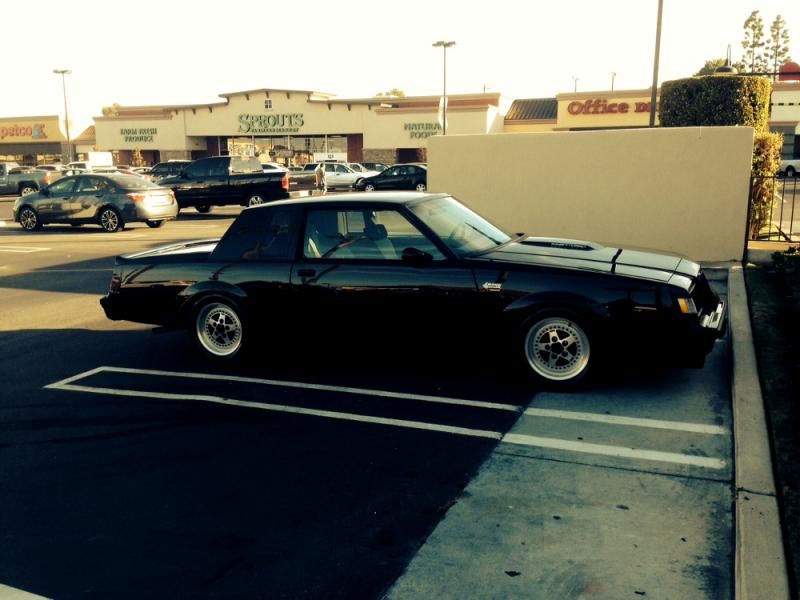 Last edited: