Look at this on eBay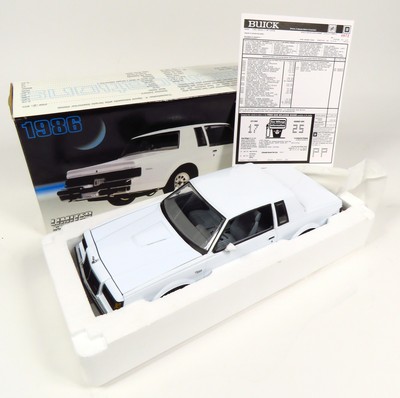 Part No. 8002. Be sure to check out our other GMP models! Regal T Type. 1986 Buick. 1:18 Scale model. Limited Edition 1 of 5004. Condition: New in opened box. Only taken out for photos and inspection.
I am trying to figure out what these things are worth. I listed this on ebay with no reserve for the second time now. The first time it ended at $81 and go figure some idiot won the bid and made every excuse in the book to not pay me... The usual bull crap. Sick kid in the hospital BS, then blamed it on me when he couldnt pay. Well, Its up again at no reserve.