Hi guys,
I am just in the middle of connecting all my vaccum lines on my 85 Hot Air and a couple of lines just don't make sense, seems they have been routed incorrect, or i just can't seem to make out the diagrams i found.
First there are 2 hoses that are coming out of the Solenoid Wastegate Valve, I know one goes to the actuator yellow in the diagram attached, but there is one beside it as well and it doesn't show clearly where that one ends up going, it was T' d off into the PCV vaccum line, but in the diagram it shows no T's in the PCV vaccum line.. I was thinking it actually goes to the vaccum distribution box on throttle body, but not sure.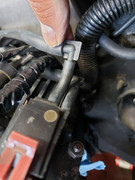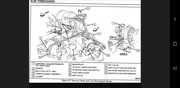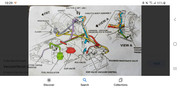 The second vaccum line that has me a bit confused is there is a thin black hose that comes over from the passenger fender and goes to what I'm thinking is the cruise control. This line had a T adaptor and one end was attached to the vaccum box on throttle body, but when I look at the diagram it only shows the pcv vaccum line and a line out of the EGR valve control plugged into the vaccum box.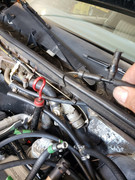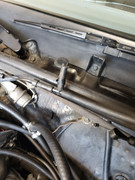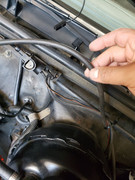 I am hoping someone can guide me in the right direction.
Thanks alot,
A.