I have well over $20k invested with receipts to prove it. I just found brass bearing material in the oil. It runs and drives just fine as is and you would never know anything was wrong with it if I didn't tell you but the motor needs to be gone through to find the problem. This car was built to be an 11 second daily driver. The Motor was completely rebuilt 5,000 miles ago from the bare block up. Transmission was taken out and rebuilt at the same time and the factory torque converter was replaced with a 2800 stall non lock up PTC. Included below is a partial list of mods and upgrades. I have a pile of receipts as proof of work done. Im not trying to hide anything guys go through my posts and you will see that this car has been a 5 year headache…sadly I admit that half of the problems ive had were my own lack of knowledge and understanding of "fast" cars in general, the other half was correcting the half-assedness of previous owners.
It makes me sick to lose this much money but I just want the thing out of my garage. I rebuilt it once and obviously that didn't work out so ill let someone else have at it.
Located near Midwest City, OK.
Im firm at $10,000
…I am taking over a $10k loss, not to mention a thousand or so hours in labor. Open to trades up or down: 59-60 Biscayne, cummins dually 4x4, duramax 4x4, 80's 3+3 4x4 GM, rzr, FN SCAR 17, etc...
Body is straight but does have a few dings and dents here and there. It was repainted by a previous owner and has some metallic added to the black paint.
Interior is an 8/10. Has new headliner and carpet and the dash and door panels are all good. The passenger seat needs to be recovered…which really means all the seats need to be recovered or the colors more than likely will not match up.
Mechanically this car was daily driven everywhere before I found the bearing material in the oil and has since set in the garage. All lights and gauges, door locks, power seat, dummy lights, etc…work just fine. The problems are it has a Freon leak somewhere (have to assume it's the compressor), fuel pressure is not as high as it should be when under boost, the alky kit is getting old and the pump doesn't put out the volume that it should, showing code 24 for VSS. Could be just a lose speedo cable but ive been so depressed over the whole deal I havnt looked at it.
LIST OF MODS: PT52 turbo, PTE super stock location intercooler, PTE turbo saver oil relocation kit, aluminum radiator, ramchargers dual electric fans with switches, Razors single nozzle alky kit (included with the car is a 55 gallon drum of methanol for the alky kit), AEM inline wideband O2, Powerlogger data logging and tuning software. fuel psi logging transducer, new ECM with warranty, turbotweak 6.1 chip and 60# injectors, Terry Houston 3" down pipe with dump, full hooker exhaust, kirban 3" MAF pipe with LT1 MAF and translator plus, new oversized K&N filter, normal block machining and bored .30 over, Wiseco forged pistons, 4.1 rolled fillet crank, billet main caps, Comp 212/212 cam + lifters and 981 springs, 5 angle valve job, I spent the extra money and bought an original NOS 87 turbo buick complete gasket kit for the rebuild, Transmission had the clutches replaced, billet servo, converted to non lock up and a few other tweaks done (shifts hard and strong like a 2004r should), DW300 fuel pump, Bosch 237 fuel psi regulator, hot wire kit, PTP turbo blanket and "lava" header wrap, TA performance headers, ARP head bolts, Clevite oil pump, steel timing chain and tensioner, H&R poly motor mount, impala SS 140 amp alternator, Caspers field fix wiring harness and audible knock detector, Factory LED boost/tach send to caspers to be recalibrated, All dash lights have been upgraded to brighter bulbs, Mickey thompson drag radials on American racing 17" torqlite wheels, Custom air conditioning lines and converted from r12 to 134a, B&M pro stick shifter modified to fit in factory console (extremely difficult to do and the only one like it on the planet), TR custom ashtray switch panel for radiator fans and transmission cooler fan.
On top of this list a ton of basic things have been replaced or upgraded like sensors, fluids, stereo system, silicone turbo hoses, shocks and lowered suspension, moog center link, new brakes, etc. . .unfortunately for my wallet this is just a partial list to touch on the highlights.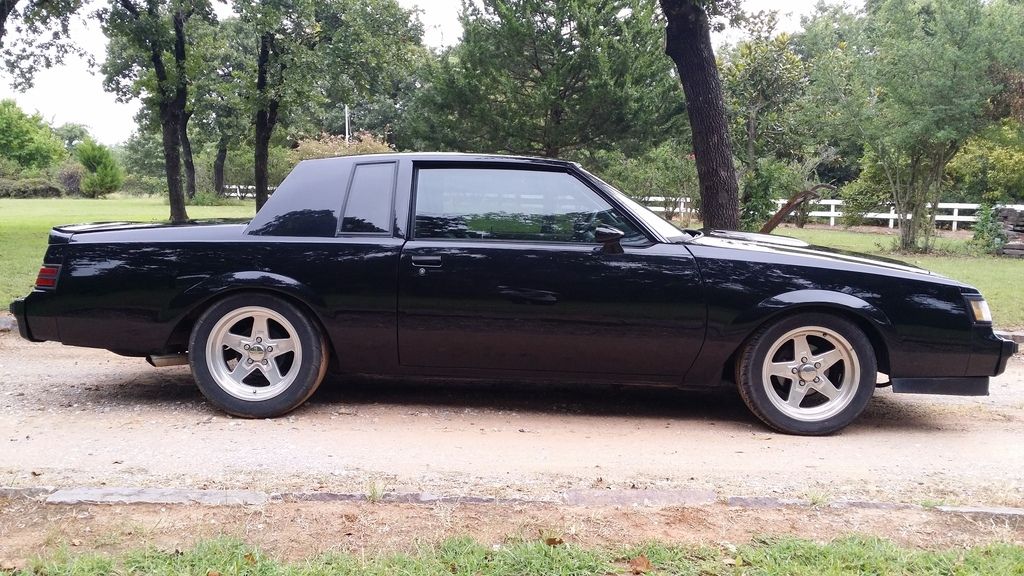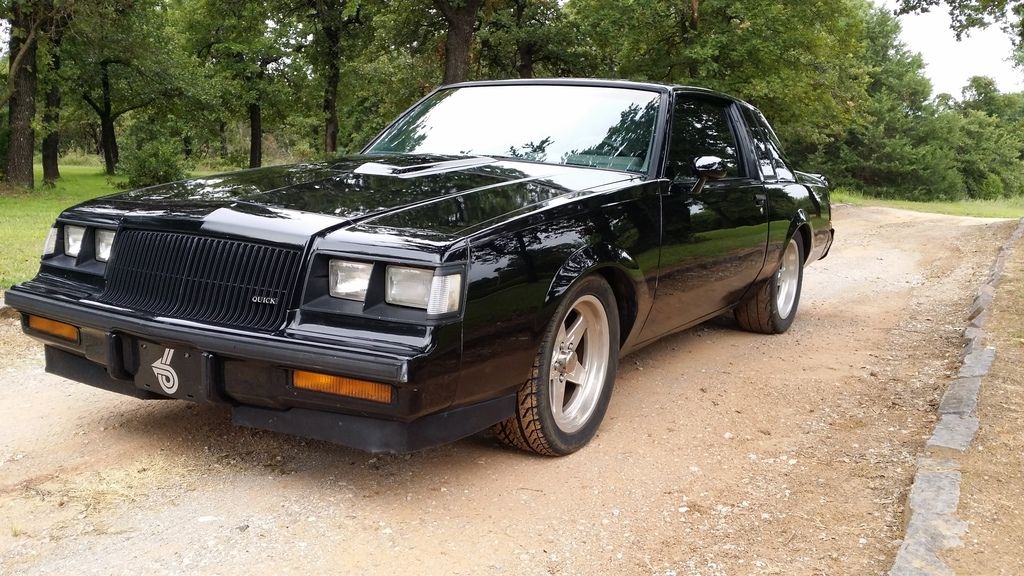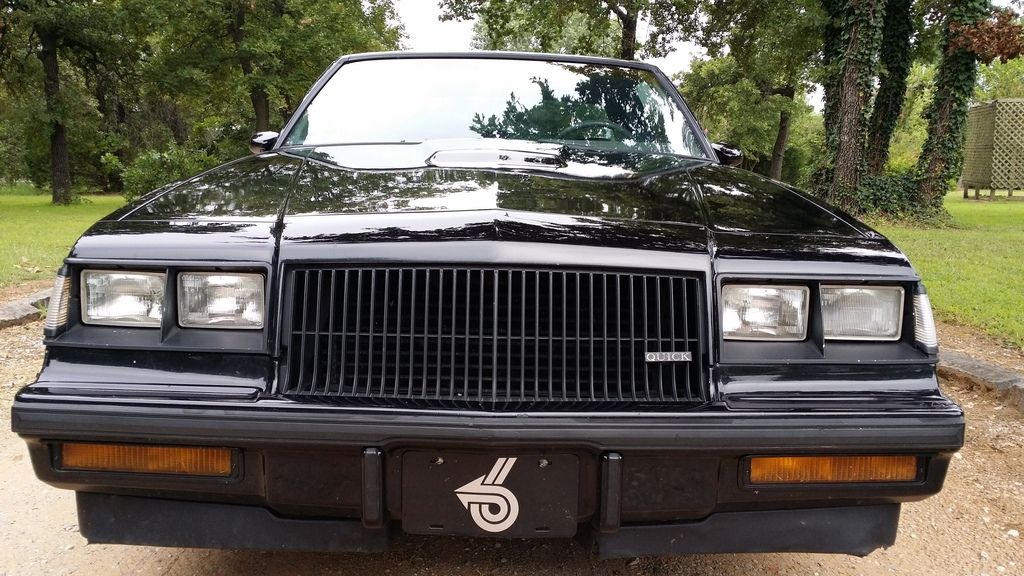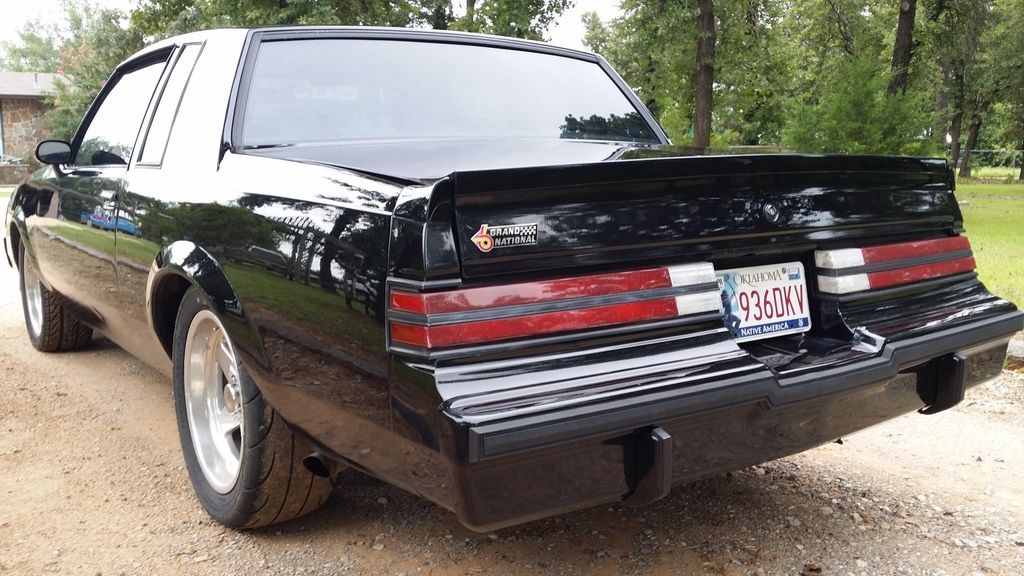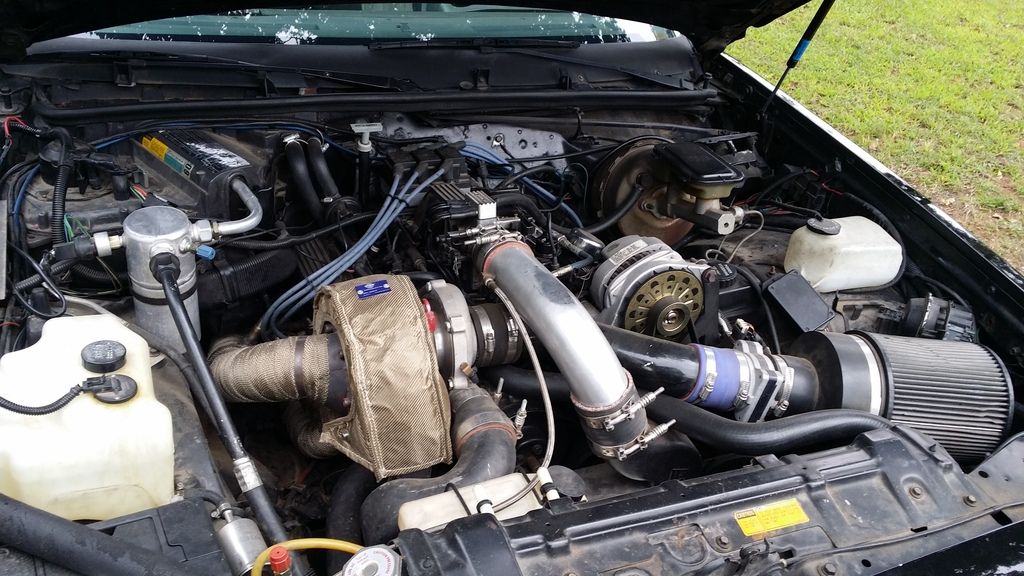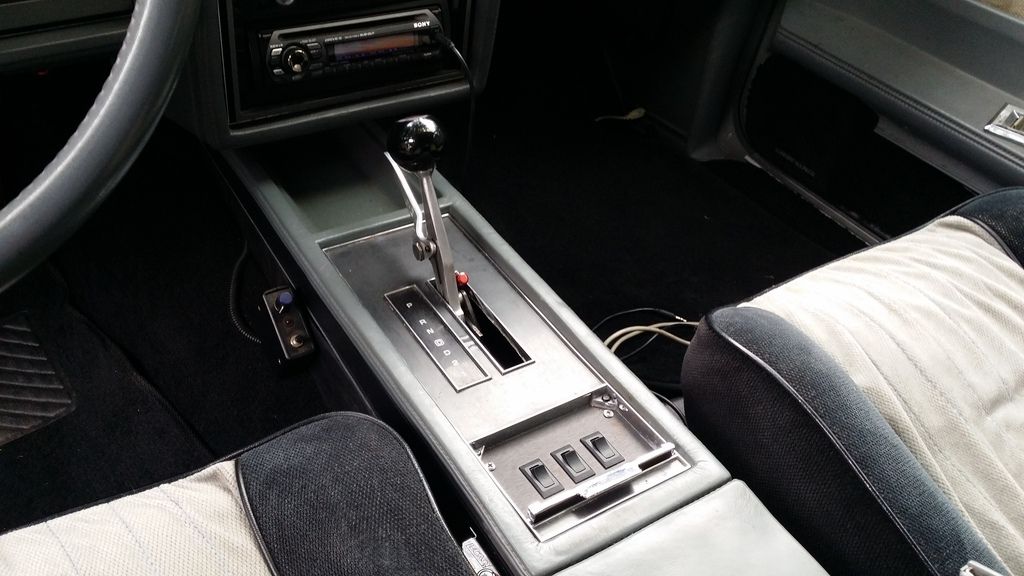 Last edited: